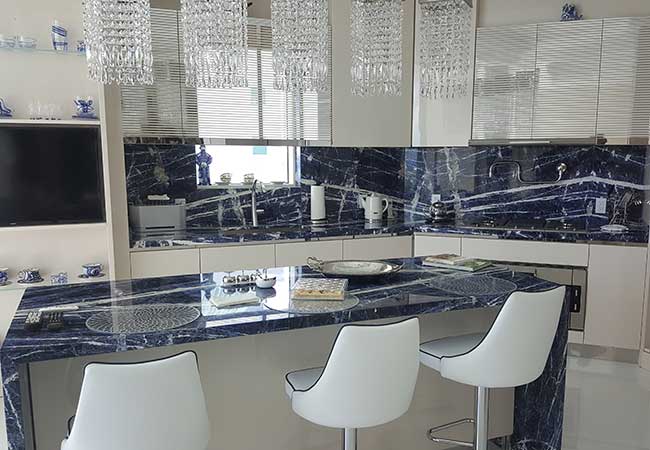 WHAT'S YOUR NEXT HOME RENOVATION PROJECT?
Your family grows and you need more living space. Maybe the space you have could be made more functional. Perhaps you want to treat yourself to a new media or entertainment room. Whatever your reasons, every home design and building project takes a lot of forethought and planning to make sure the end result is what you want.
As you can probably guess, some of the more common home remodeling projects include kitchen remodeling and bathroom renovation. But where does one start? With the professional services provided by Prominent Builders in Bergen County, NJ. We are more than kitchen cabinet contractors. We make the process of going through a kitchen renovation or bathroom remodeling a lot less stressful.
https://www.prominentbuilders.com/home-remodeling-and-renovation/
In times of drought and when South Africa's water supply is at an all time low, it's important to save water.
Here we share tips on saving water at home, clever water saving products, water saving tips for your garden, ideas on gardening in drought conditions, how to use grey water and more.
Welcome to Ecospecifier South Africa
Welcome to the new Ecospecifier South Africa website now optimised for mobile devices. 
Ecospecifier is home of all the leading Certified and Verified Sustainable Products knowledge. Information you  can trust because it has been independently checked by our expert team.
Linking life-cycle assessed product information with a powerful search interface,  Ecospecifier makes sustainable product research EASY FOR YOU.
Search by Green Star SA Tool and Credits, Product Name or Category to maximise your green building or interiors project outcomes, simply and quickly.
The Ecospecifier team is happy to bring you this fantastic new interface...check us out on your mobile or tablet and let us know what you think on our FACEBOOK PAGE
http://www.ecospecifier.co.za/
Polvin Makeover Madness
https://plascon.com/Competitions/polvin-makeover-madness
The Latest In Bathroom Design Trends For The Season
Modern bathrooms are beautiful sanctuaries in the home. Places of tranquility, cleansing, and style. And yet, many of tody's trends find their roots in historical eras that set the scene for bathroom innovation and design. Here's a round-up of our favourite bathroom trends for 2018.
The hottest kitchen trends for 2019
Kitchens tend to be the centrepieces of homes: it's the room where we entertain guests, prepare meals and share drinks and good stories.
https://www.all4women.co.za/1646459/food-home/home-decor-ideas/the-hottest-kitchen-trends-for-2019
5 Aluminium Trends for 2019
Aluminium is one of the most popular and in-demand materials for home and commercial interiors. From its versatile design options to its flexibility, there are a number of ways to style aluminum windows and doors.
Here are the top aluminum window and door trends of 2019 to get inspiration for home and commercial décor and furnishing.
https://www.buildinganddecor.co.za
BY: IRMA VENTER     8th April 2019 The South African construction industry is in a state of accelerated decline, says South African Forum of Civil Engineering Contractors (Safcec) CEO Webster Mfebe. This is caused mainly by a lack of new contracts flowing from government's purse, as well as increased violence and thuggery on local... →
http://www.engineeringnews.co.za
New 130,000sqm mixed-use Barlow Park Precinct is set to begin construction
The redevelopment of Barlow Park Precinct will start before mid-year. The R3-billion-plus project will transform this landmark Sandton Central site from a sprawling corporate park previously  housed Barloworld's Corporate office, Logistics and Equipment head offices, into a vibrant modern mixed-use precinct.
https://www.saconstructionnews.co.za
This South African super-strong brick is made from human urine - a world first
The world's first 'bio brick' made from human urine has been unveiled at the University of Cape Town. 
The bricks are made in moulds at room temperature - better for the environment.
Chemically speaking, urine is "liquid gold". 
https://www.businessinsider.co.za

The National Energy Regulator of South Africa (Nersa) will announce its decision on Eskom's fourth multiyear price determination (MYPD4) application, as well as the State-owned utility's 2017/18 regulatory clearing account (RCA) submission on Thursday March 7. The determination will be released... →
http://www.engineeringnews.co.za